From the Bamboo Forests of the Night • open edition giclée print • ID No.15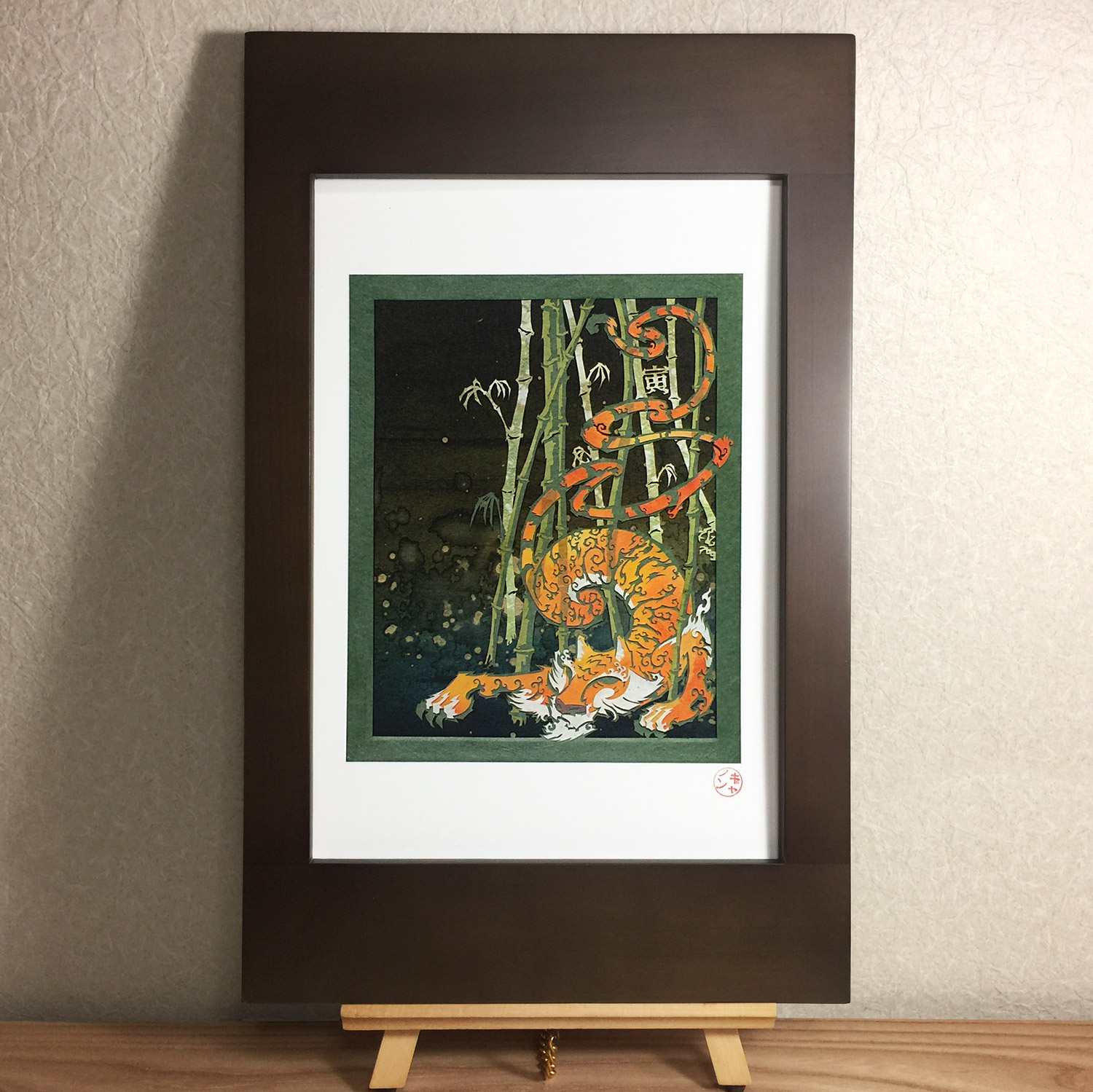 From the Bamboo Forests of the Night • open edition giclée print • ID No.15
Prints $25.00 + $10.00 priority shipping included
There is a burning shadow in the forest.
Such fierce patience.
Such languid movement.
Such stealth and terrible purpose made flesh.
Soundlessly, its piercing and predatory gaze seeks a target.
With coiled and ambitious grace, it strikes.
All Open-Edition Gicleés are printed with 6-color archival inks on high quality Deep PV 186 g/m2 Fine Art paper. Each is inspected and stamped with my personal hanko seal.
image size: 8 x 6.5 in
paper size: A4 / 29.7 x 21 cm / about 11.9 x 8.25 in
open edition
Shipping
All prints are securely packed and shipped EMS priority.
Ordering • Shipping • Return details